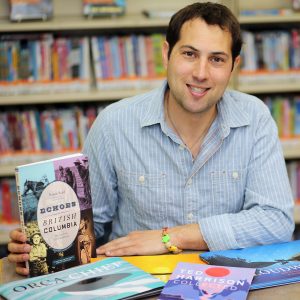 Memories To Memoirs founder Rob "Lucky" Budd graduated from the University of Victoria in 2005, earning a Master's Degree in History with a focus on oral history. Between 2000 and 2004 the CBC and the Royal British Columbia Museum entrusted Rob with the preservation and restoration of the "Orchard Collection", one of the world's largest oral history collections. He has since worked with a number of private collections and high profile clients including the Nisga'a First Nation, the Provincial Archives of British Columbia, and the Grateful Dead's audiovisual archive. In addition to hosting a bi-monthly radio series on CBC Radio One, he has given talks on oral history across the country and has had twelve books published, 9 of which are national bestsellers. His books have been nominated for 30 awards including winning the second prize for the 2015 Lieutenant-Governor of British Columbia's Historical Writing Award, a Moonbeam International Children's Book Award in 2015, 2018 and 2019, and the 2014 British Columbia Genealogical Society Family History Book Award. See all Awards and Honours.
My Services
Capture the Richness of Your Unique Experiences
There is no better way to capture the richness of your unique personal experiences than to allow your story to unfold in your own words. That's why an oral history from Memories to Memoirs begins with the sound of your voice – we use personal interviews to construct a detailed account of your life story, and transform these conversations into a vivid historical document that preserves your personal oral history for future generations. The end result is a series of audio recordings on compact disc containing the story of your life as told in your own words, accompanied by a finely crafted saddle-stitched bound hardcover companion book.
Your Life Story, in Your Own Words
We believe that creating a personal history requires close collaboration. Our trained historians conduct one-on-one interviews with you to allow your personal narrative to unfold. We record these interviews in their entirety using professional audio equipment, ensuring that your personal oral history is accurately preserved. These recorded conversations are transcribed and edited with care to create a detailed narrative account of your life. We supplement this material with photographs and relevant contextual information compiled in an attractive companion book, so that your stories are truly brought to life.
Memories To Memoirs
At Memories to Memoirs, we believe life stories are worth preserving. A personal history from Memories to Memoirs provides future generations with an intimate and enduring connection to your life story, offering family and friends a chance to discover the events, the people and the experiences that have defined your life.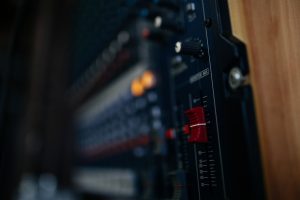 We are experts in the preservation and restoration of archival audio/visual documents. In addition to our memoir authoring services, we also offer a range of services for preserving your precious historical documents. Our trained historians have been entrusted with preserving the collections of a number of high profile clients including the Nisga'a Lisims Government, the Okanagan Indian Band, the Neskonlith Indian Band, the Provincial Archives of British Columbia and the CBC.
Prices for these services are determined based on the format and preservation requirements of each document, however we are also able to assess entire collections to provide a reasonably priced preservation package. Since all audio/visual documents are subject to decay, it is important and often prudent to protect your precious memories and documents from deterioration.
Audio transfer: All archival audio formats transferred to CD.
Video transfer: All archival and personal film and video formats (8mm, Super 8, 16mm, VHS, Hi-8, etc.) transferred to DVD.
Transcription services: Transcription of previously recorded interviews.
Photographic services: Scanning and digital restoration.